Windows 11 has all the power and security of Windows 10, with a redesigned and updated look. It also includes new tools, sounds, and apps. All the details have been taken into account. Everything comes together to bring you an innovative experience on your PC.
How much does a Windows 11 PC cost? Depends! Many manufacturers will offer a variety of devices that will be able to run Windows 11, each of which will likely come at different prices.
Will my accessories and apps work with Windows 11? If your accessories work with Windows 10 and meet the requirements of Windows 11, they should work without problems with Windows 11. To be sure, check with the manufacturer of your accessory or application.
When will I be able to upgrade to Windows 11 on my Windows 10 device? If your existing Windows 10 PC is running the latest version of Windows 10 and meets the minimum hardware specifications, it will be able to upgrade to Windows 11. The update release plan has not yet been notified by Microsoft, but for most devices which are already in use today, it looks like it will be ready by early 2022. Not all Windows 10 PCs that can upgrade to Windows 11 will receive the update at the same time. To see if your PC is eligible to update, download and run the PC Health Check app. When the update rollout has started, you can check if it is ready for your device. To do this, go to Settings> Windows Update.
What are the minimum hardware requirements for Windows 11? The minimum hardware requirements are available here.
What if my PC does not meet the minimum hardware specifications? Can I still use Windows 10? Yes! Windows 10 is still an excellent version of Windows. Support for Windows 10 will be available until October 14, 2025.
Minimum Hardware Specifications for Windows 11
These are the basic requirements to install Windows 11 on a PC. If your device does not meet these requirements, you may not be able to install Windows 11. For more information click here.
Processor:

1 gigahertz (GHz) or faster with 2 or more cores on a compatible 64-bit processor or System on a Chip (SoC)

RAM:

4 gigabyte (GB)

Storage:

64 GB or larger storage device.

System firmware:

UEFI, Secure Boot capable

TPM:

Trusted Platform Module (TPM) version 2.0

Graphics card:

Compatible with DirectX 12 or later with WDDM 2.0 driver

Display:

High definition (720p) display that is greater than 9" diagonally, 8 bits per colour channel

Internet connection and Microsoft accounts:

Windows 11 Home edition requires internet connectivity and a Microsoft account to complete device setup on first use.

Switching a device out of Windows 11 Home in S mode also requires internet connectivity.

For all Windows 11 editions, internet access is required to perform updates and to download and take advantage of some features. A Microsoft account is required for some features.
Free download Windows 11 Health Check app

Windows 11 PC Health Check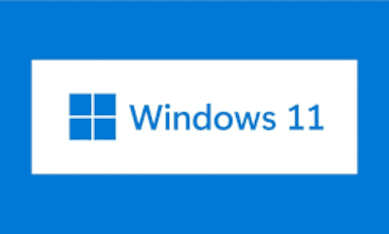 Windows 11 free download