Burn an ISO image to CD or DVD is a very easy process on Windows 7, Windows 7 itself includes a tool to burn an ISO image to a blank CD or DVD.
Insert the blank CD or DVD on DVD burner in your PC or laptop.
Click the Start button in the bottom right corner and click on the - Computer - find the ISO file that you want to burn and once you have selected, right click on your mouse and select - Open with - and then left click on - Windows Disc Image Burner - see figure 1.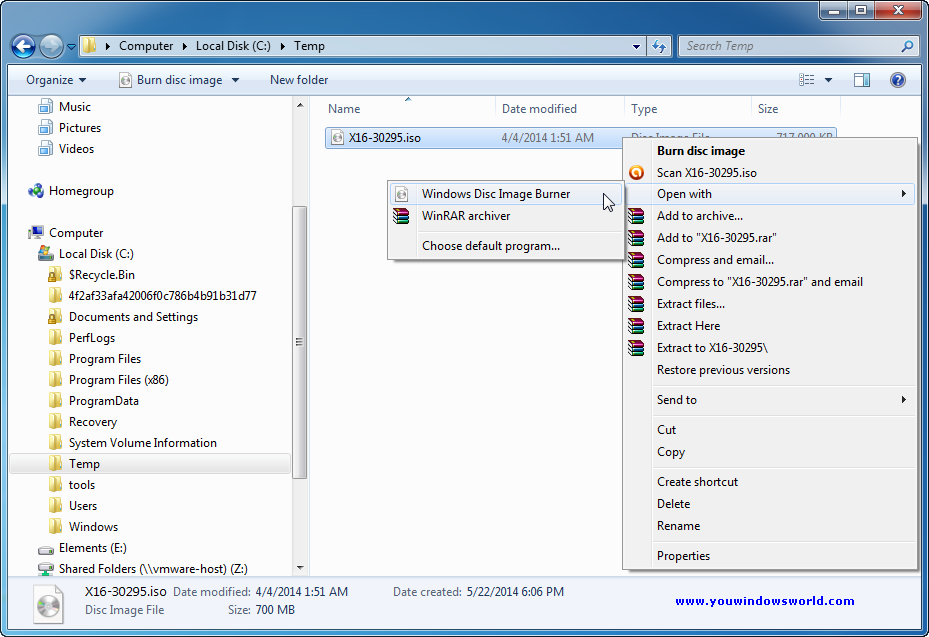 Figure 1
The next window recording unit having our PC or laptop appears, if you wish a check is made ​​after burning, click on check box - Verify disc after burnning - figure 2, and just left you press the button - Burn - to start the CD or DVD burning process.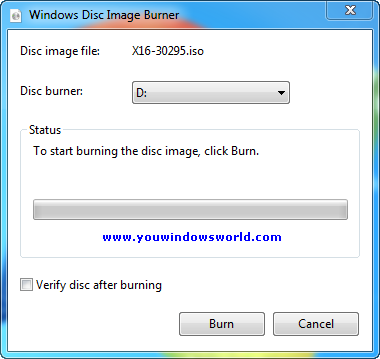 Figure 2